Prayer Conference
Prayer Conference
March 23 - 24, 2018

Important: This event has already occurred.

3:00PM - 4:00PM
Hawood Inn, Waskesiu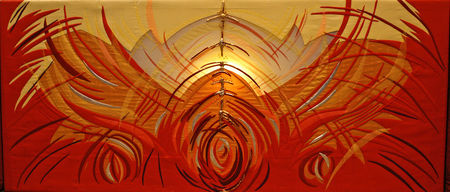 Living the Story - Acts of the Apostles
Friday 23 - Saturday 24 March
Hawood Inn, Waskesiu
Cost: $50.00
Includes shared hotel room

and meals

Financial assistance available upon request

Make cheques payable to 'Diocese of Saskatchewan' and send to the Synod Office
Schedule
Friday, March 23rd
3-6pm - Arrival/Register
5:30pm - Evening Prayer
6pm - Supper
7pm - First Session & Compline
Saturday, March 24th

8am - Breakfast
9am - Morning Prayer
9:45am - Coffee & Checkout
10am - Second Session
Noon - Lunch
1pm - Third Session
2pm - Coffee
2:30pm - Eucharist
About our guest speaker
The Rev. Dr. Dean Pinter received his B.A. in English from the University of Regina; a Master of Divinity and Master of Theology from Regent College; a PhD in the New Testament from Durham University (St. John's College), England. He began his ministry as a college professor, teaching New Testament and History. He was ordained a Deacon & Priest in 2009 and 2010. He serves as Rector of St. Aidan's, Moose Jaw where he endeavours to provide prayerful, thoughtful, and theological leadership for the Church's vision and mission. He takes great joy in seeing people released into ministry. He is passionate for God, thus prayer and Scripture are at the heart of his life. Fr. Dean is also committed to writing and is currently completing a commentary on the Book of Acts (The Story of God series with Zondervan Publishing). When he can afford the time and money he likes to golf. In the summer he tends to his beloved vegetable garden. Throughout the year, he delights in the company of his wife, children, and his many friends. We look forward to welcoming Dean and his wife, Darlene to our Diocese and Conference.
Available Files to Download
To download, right-click the file and select "Save link as".
Return to Events
---