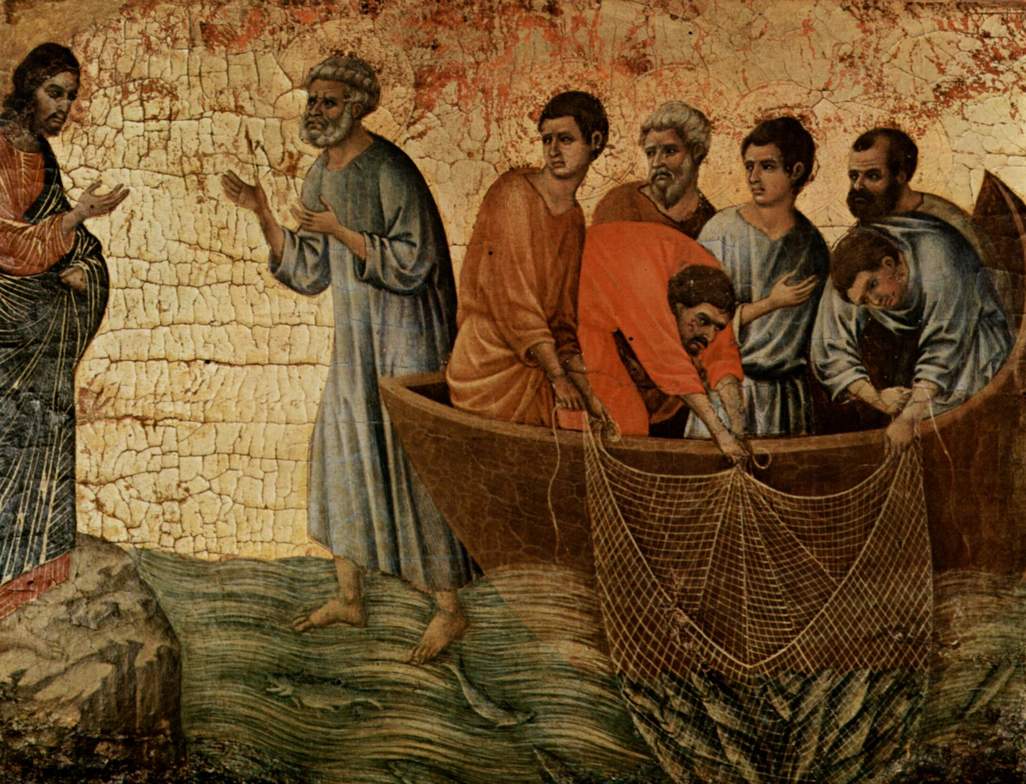 The collect and readings - as well as the Bishop's sermon, video and other resources - for the Fifth Sunday after Trinity (1 July A.D. 2018).
The Collect
Grant, O Lord, we beseech thee, that the course of this world may be so peaceably ordered by thy governance, that thy Church may joyfully serve thee in all godly quietness; through Jesus Christ our Lord. Amen. (BCP, p. 224)
1 Peter 3:8-15
Finally, all of you, have unity of mind, sympathy, brotherly love, a tender heart, and a humble mind. Do not repay evil for evil or reviling for reviling, but on the contrary, bless, for to this you were called, that you may obtain a blessing. For
"Whoever desires to love life
and see good days,
let him keep his tongue from evil
and his lips from speaking deceit;
let him turn away from evil and do good;
let him seek peace and pursue it.
For the eyes of the Lord are on the righteous,
and his ears are open to their prayer.
But the face of the Lord is against those who do evil."

Now who is there to harm you if you are zealous for what is good? But even if you should suffer for righteousness' sake, you will be blessed. Have no fear of them, nor be troubled, but in your hearts honor Christ the Lord as holy. (ESV)
Psalm: 84:8-13
O Lord God of hosts, hear my prayer: / hearken, O God of Jacob.

Behold, O God our shield, / and look upon the face of thine Anointed.

For one day in thy courts / is better than a thousand.

I had rather be a door-keeper in the house of my God, / than to dwell in the tents of ungodliness.

For the Lord God is a light and defence; the Lord will give grace and glory; / and no good thing shall he withhold from them that live a godly life. Alleluia! Alleluia!
O Lord God of hosts, / blessed is the man that putteth his trust in thee. Alleluia!
Luke 5:1-11
On one occasion, while the crowd was pressing in on [Jesus] to hear the word of God, he was standing by the lake of Gennesaret, and he saw two boats by the lake, but the fishermen had gone out of them and were washing their nets. Getting into one of the boats, which was Simon's, he asked him to put out a little from the land. And he sat down and taught the people from the boat. And when he had finished speaking, he said to Simon, "Put out into the deep and let down your nets for a catch." And Simon answered, "Master, we toiled all night and took nothing! But at your word I will let down the nets." And when they had done this, they enclosed a large number of fish, and their nets were breaking. They signaled to their partners in the other boat to come and help them. And they came and filled both the boats, so that they began to sink. But when Simon Peter saw it, he fell down at Jesus' knees, saying, "Depart from me, for I am a sinful man, O Lord." For he and all who were with him were astonished at the catch of fish that they had taken, and so also were James and John, sons of Zebedee, who were partners with Simon. And Jesus said to Simon, "Do not be afraid; from now on you will be catching men." And when they had brought their boats to land, they left everything and followed him. (ESV)
Resources
Morning Prayer & Evening Prayer Readings:
Artwork: Duccio di Buoninsegna, The Miraculous Draught of Fish (14th Cent.)
Scripture quotations are from the ESV® Bible (The Holy Bible, English Standard Version®), copyright © 2001 by Crossway, a publishing ministry of Good News Publishers. Used by permission. All rights reserved.