The Fourth Sunday after Easter
The Fourth Sunday after Easter
May 12, 2017

Chris Dow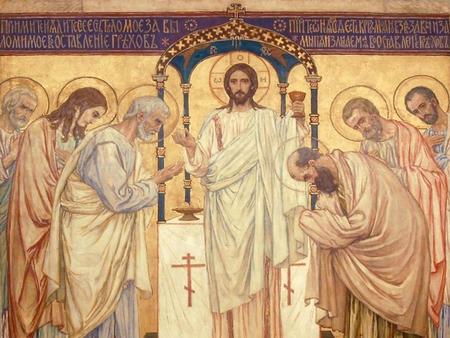 The collect, Easter anthems and readings, as well as a sermon and other resources, for the Fourth Sunday after Easter, 14 May A.D. 2017.
The Collect
O Almighty God, who alone canst order the unruly wills and affections of sinful men: Grant unto thy people, that they may love the thing which thou commandest, and desire that which thou dost promise; that so, among the sundry and manifold changes of the world, our hearts may surely there be fixed, where true joys are to be found; through Jesus Christ our Lord. Amen. (BCP, p. 194)
Easter Anthems
To be said at Morning Prayer instead of the Venite. The anthems may also be used at the Holy Communion (e.g. as an introduction to the service).
Christ our passover is sacrificed for us: therefore let us keep the feast;
Not with the old leaven, nor with the leaven of malice and wickedness; / but with the unleavened bread of sincerity and truth. (1 Corinthians 5:7)
Christ being raised from the dead dieth no more; / death hath no more dominion over him.
For in that he died, he died unto sin once: but in that he liveth, he liveth unto God.
Likewise reckon ye also yourselves to be dead indeed unto sin, / but alive unto God, through Jesus Christ our Lord. (Romans 6:9)
Christ is risen from the dead, / and become the first-fruits of them that slept.
For since by man came death, / by man came also the resurrection of the dead.
For as in Adam all die, / even so in Christ shall all be made alive. (1 Corinthians 15:20)
Glory be to the Father, and to the Son, / and to the Holy Ghost;
As it was in the beginning, is now, and ever shall be, / world without end. Amen. (BCP, p. 182)
Epistle: James 1:17-21
Every good gift and every perfect gift is from above, coming down from the Father of lights, with whom there is no variation or shadow due to change. Of his own will he brought us forth by the word of truth, that we should be a kind of firstfruits of his creatures.
Know this, my beloved brothers: let every person be quick to hear, slow to speak, slow to anger; for the anger of man does not produce the righteousness of God. Therefore put away all filthiness and rampant wickedness and receive with meekness the implanted word, which is able to save your souls. (ESV)
Gospel: John 16:5-15
[Jesus said to his disciples,] "But now I am going to him who sent me, and none of you asks me, 'Where are you going?' But because I have said these things to you, sorrow has filled your heart. Nevertheless, I tell you the truth: it is to your advantage that I go away, for if I do not go away, the Helper will not come to you. But if I go, I will send him to you. And when he comes, he will convict the world concerning sin and righteousness and judgment: concerning sin, because they do not believe in me; concerning righteousness, because I go to the Father, and you will see me no longer; concerning judgment, because the ruler of this world is judged."
"I still have many things to say to you, but you cannot bear them now. When the Spirit of truth comes, he will guide you into all the truth, for he will not speak on his own authority, but whatever he hears he will speak, and he will declare to you the things that are to come. He will glorify me, for he will take what is mine and declare it to you. All that the Father has is mine; therefore I said that he will take what is mine and declare it to you." (ESV)
+++
Resources
For additonal resources, see here.
Daily Office Readings
Artwork: Viktor Vasnetsov. Étude for "The Holy Eucharist". 1901, Mosaic in St Aleksandr Nevsky Cathedral. Warsaw, Poland (destroyed in 1918 by the Polish authorities).
Scripture quotations are from the ESV® Bible (The Holy Bible, English Standard Version®), copyright © 2001 by Crossway, a publishing ministry of Good News Publishers. Used by permission. All rights reserved.
Available Files to Download
To download, right-click the file and select "Save link as".