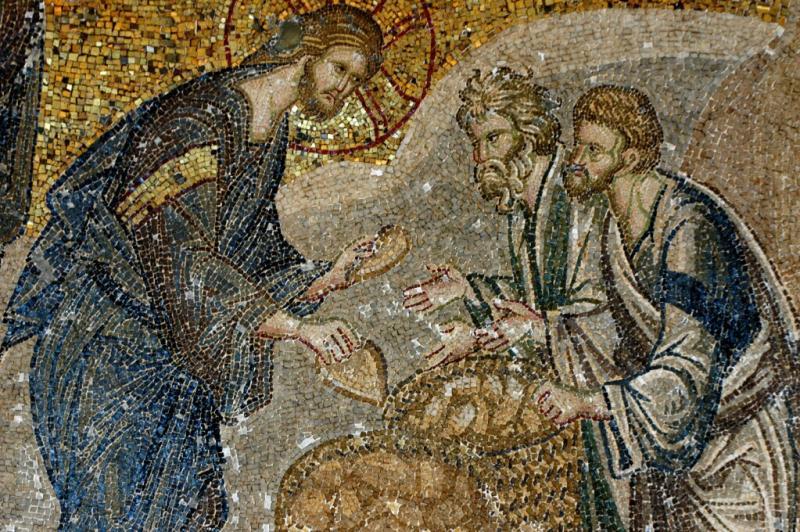 The collect and readings - as well as the Bishop's sermon, video and other resources - for the Fourth Sunday in Lent (11 March A.D. 2018).
The Collect for Lent IV
Grant, we beseech thee, Almighty God, that we, who for our evil deeds do worthily deserve to be punished, by the comfort of thy grace may mercifully be relieved; through our Lord and Saviour Jesus Christ. Amen.
The Collect for Ash Wednesday
Almighty and everlasting God, who hatest nothing that thou hast made, and dost forgive the sins of all them that are penitent: Create and make in us new and contrite hearts, that we worthily lamenting our sins, and acknowledging our wretchedness, may obtain of thee, the God of all mercy, perfect remission and forgiveness; through Jesus Christ our Lord. Amen.
Galatians 4:26–5:1
But the Jerusalem above is free, and she is our mother. For it is written,
"Rejoice, O barren one who does not bear;
break forth and cry aloud, you who are not in labor!
For the children of the desolate one will be more
than those of the one who has a husband."

Now you, brothers, like Isaac, are children of promise. But just as at that time he who was born according to the flesh persecuted him who was born according to the Spirit, so also it is now. But what does the Scripture say? "Cast out the slave woman and her son, for the son of the slave woman shall not inherit with the son of the free woman." So, brothers, we are not children of the slave but of the free woman. (ESV)
For freedom Christ has set us free; stand firm therefore, and do not submit again to a yoke of slavery. (ESV)
Psalm 125
They that put their trust in the LORD are even as the mount Sion, / which may not be removed, but standeth fast for ever.
The hills stand about Jerusalem: / even so standeth the LORD round about his people, from this time forth for evermore.
For the sceptre of the ungodly shall not rest upon the lot of the righteous; / lest the righteous put their hand unto wickedness.
Do well, O LORD, unto those that are good, / and unto them that are true of heart.
As for such as turn aside to their own crooked ways, / the LORD shall lead them forth with the evil doers; but peace be upon Israel.
John 6:1–14
After this Jesus went away to the other side of the Sea of Galilee, which is the Sea of Tiberias. And a large crowd was following him, because they saw the signs that he was doing on the sick. Jesus went up on the mountain, and there he sat down with his disciples. Now the Passover, the feast of the Jews, was at hand. Lifting up his eyes, then, and seeing that a large crowd was coming toward him, Jesus said to Philip, "Where are we to buy bread, so that these people may eat?" He said this to test him, for he himself knew what he would do. Philip answered him, "Two hundred denarii worth of bread would not be enough for each of them to get a little." One of his disciples, Andrew, Simon Peter's brother, said to him, "There is a boy here who has five barley loaves and two fish, but what are they for so many?" Jesus said, "Have the people sit down." Now there was much grass in the place. So the men sat down, about five thousand in number. Jesus then took the loaves, and when he had given thanks, he distributed them to those who were seated. So also the fish, as much as they wanted. And when they had eaten their fill, he told his disciples, "Gather up the leftover fragments, that nothing may be lost." So they gathered them up and filled twelve baskets with fragments from the five barley loaves left by those who had eaten. When the people saw the sign that he had done, they said, "This is indeed the Prophet who is to come into the world!" (ESV)
Resources:
Bishop's sermon for Lent IV (see below)
Morning Prayer & Evening Prayer Readings:
Scripture quotations are from the ESV® Bible (The Holy Bible, English Standard Version®), copyright © 2001 by Crossway, a publishing ministry of Good News Publishers. Used by permission. All rights reserved.