The Ninth Sunday after Trinity
The Ninth Sunday after Trinity
August 11, 2017

Chris Dow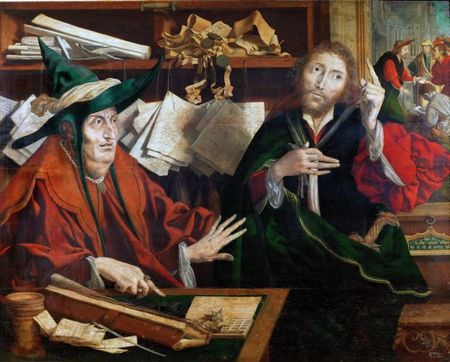 The collect and readings - as well as the Bishop's sermon, video and other resources - for the Ninth Sunday after Trinity (13 August A.D. 2017).
The Collect for the Ninth Sunday after Trinity
Grant to us, Lord, we beseech thee, the spirit to think and do always such things as be rightful; that we, who cannot do any thing that is good without thee, may by thee be enabled to live according to thy will; through Jesus Christ our Lord. Amen. (BCP, p. 231).
Epistle: 1 Corinthians 10:1-17
For I do not want you to be unaware, brothers, that our fathers were all under the cloud, and all passed through the sea, and all were baptized into Moses in the cloud and in the sea, and all ate the same spiritual food, and all drank the same spiritual drink. For they drank from the spiritual Rock that followed them, and the Rock was Christ. Nevertheless, with most of them God was not pleased, for they were overthrown in the wilderness.
Now these things took place as examples for us, that we might not desire evil as they did. Do not be idolaters as some of them were; as it is written, "The people sat down to eat and drink and rose up to play." We must not indulge in sexual immorality as some of them did, and twenty-three thousand fell in a single day. We must not put Christ to the test, as some of them did and were destroyed by serpents, nor grumble, as some of them did and were destroyed by the Destroyer. Now these things happened to them as an example, but they were written down for our instruction, on whom the end of the ages has come. Therefore let anyone who thinks that he stands take heed lest he fall. No temptation has overtaken you that is not common to man. God is faithful, and he will not let you be tempted beyond your ability, but with the temptation he will also provide the way of escape, that you may be able to endure it.
Therefore, my beloved, flee from idolatry. I speak as to sensible people; judge for yourselves what I say. The cup of blessing that we bless, is it not a participation in the blood of Christ? The bread that we break, is it not a participation in the body of Christ? Because there is one bread, we who are many are one body, for we all partake of the one bread. (ESV)
Gospel: Luke 16:1-10
[Jesus] also said to the disciples, "There was a rich man who had a manager, and charges were brought to him that this man was wasting his possessions. And he called him and said to him, 'What is this that I hear about you? Turn in the account of your management, for you can no longer be manager.' And the manager said to himself, 'What shall I do, since my master is taking the management away from me? I am not strong enough to dig, and I am ashamed to beg. I have decided what to do, so that when I am removed from management, people may receive me into their houses.' So, summoning his master's debtors one by one, he said to the first, 'How much do you owe my master?' He said, 'A hundred measures of oil.' He said to him, 'Take your bill, and sit down quickly and write fifty.' Then he said to another, 'And how much do you owe?' He said, 'A hundred measures of wheat.' He said to him, 'Take your bill, and write eighty.' The master commended the dishonest manager for his shrewdness. For the sons of this world are more shrewd in dealing with their own generation than the sons of light. And I tell you, make friends for yourselves by means of unrighteous wealth, so that when it fails they may receive you into the eternal dwellings."
"One who is faithful in a very little is also faithful in much, and one who is dishonest in a very little is also dishonest in much." (ESV)
Resources:
Morning & Evening Prayer Readings:
Artwork: Marinus van Reymerswaele, Parable of the Unfaithful Steward, 1540. Oil on oak, Kunsthistorisches Museum, Vienna.
Scripture quotations are from the ESV® Bible (The Holy Bible, English Standard Version®), copyright © 2001 by Crossway, a publishing ministry of Good News Publishers. Used by permission. All rights reserved.
Available Files to Download
To download, right-click the file and select "Save link as".