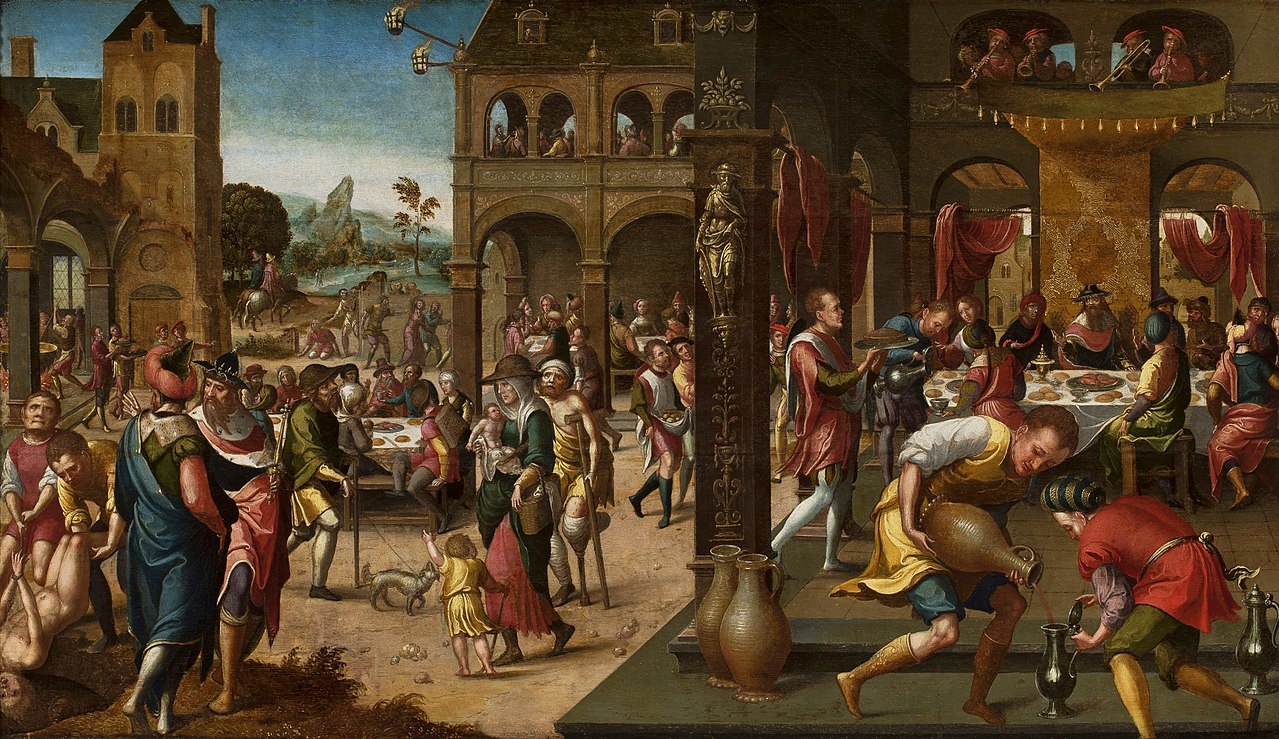 The collect and readings - as well as the Bishop's sermon, video and other resources - for the Second Sunday after Trinity (10 June A.D. 2018).
The Collect
O LORD, who never failest to help and govern them whom thou dost bring up in thy stedfast fear and love: Keep us, we beseech thee, under the protection of thy good providence, and make us to have a perpetual fear and love of thy holy Name; through Jesus Christ our Lord. Amen.
1 John 3:13-24
Do not be surprised, brothers, that the world hates you. We know that we have passed out of death into life, because we love the brothers. Whoever does not love abides in death. Everyone who hates his brother is a murderer, and you know that no murderer has eternal life abiding in him.
By this we know love, that he laid down his life for us, and we ought to lay down our lives for the brothers. But if anyone has the world's goods and sees his brother in need, yet closes his heart against him, how does God's love abide in him? Little children, let us not love in word or talk but in deed and in truth.
By this we shall know that we are of the truth and reassure our heart before him; for whenever our heart condemns us, God is greater than our heart, and he knows everything. Beloved, if our heart does not condemn us, we have confidence before God; and whatever we ask we receive from him, because we keep his commandments and do what pleases him. And this is his commandment, that we believe in the name of his Son Jesus Christ and love one another, just as he has commanded us. Whoever keeps his commandments abides in God, and God in him. And by this we know that he abides in us, by the Spirit whom he has given us. (ESV)
Psalm 23:5-6
Thou shalt prepare a table before me in the presence of them that trouble me; / thou hast anointed my head with oil, and my cup shall be full. Alleluia! Alleluia!
Surely thy loving-kindness and mercy shall follow me all the days of my life; / and I will dwell in the house of the LORD for ever. Alleluia!
Luke 14:15–24
When one of those who reclined at table with him heard these things, he said to him, "Blessed is everyone who will eat bread in the kingdom of God!" But he said to him, "A man once gave a great banquet and invited many. And at the time for the banquet he sent his servant to say to those who had been invited, 'Come, for everything is now ready.' But they all alike began to make excuses. The first said to him, 'I have bought a field, and I must go out and see it. Please have me excused.' And another said, 'I have bought five yoke of oxen, and I go to examine them. Please have me excused.' And another said, 'I have married a wife, and therefore I cannot come.' So the servant came and reported these things to his master. Then the master of the house became angry and said to his servant, 'Go out quickly to the streets and lanes of the city, and bring in the poor and crippled and blind and lame.' And the servant said, 'Sir, what you commanded has been done, and still there is room.' And the master said to the servant, 'Go out to the highways and hedges and compel people to come in, that my house may be filled. For I tell you, none of those men who were invited shall taste my banquet.'" (ESV)
Resources:
Bishop's sermon for Trinity II (see below)
Morning Prayer & Evening Prayer Readings:
Artwork: Parable of the Great Banquet by Brunswick Monogrammist (circa 1525), location: National Museum, Warsaw
Scripture quotations are from the ESV® Bible (The Holy Bible, English Standard Version®), copyright © 2001 by Crossway, a publishing ministry of Good News Publishers. Used by permission. All rights reserved.