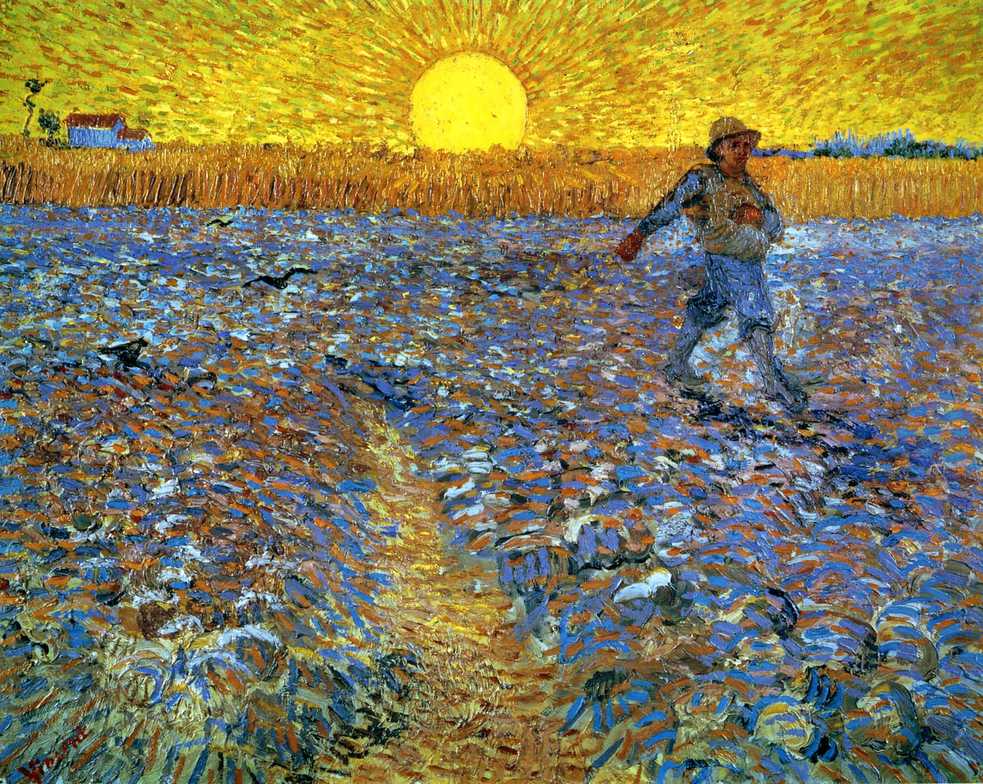 The collect and readings - as well as the Bishop's sermon, video and other resources - for the Second Sunday Before Lent, also called Sexagesima, meaning 60 days before Easter (approximately), 4 February A.D. 2018.
The Collect
O LORD God, who seest that we put not our trust in any thing that we do: Mercifully grant that by thy power we may be defended against all adversity; through Jesus Christ our Lord. Amen.
2 Corinthians 11:21–31
But whatever anyone else dares to boast of—I am speaking as a fool—I also dare to boast of that. Are they Hebrews? So am I. Are they Israelites? So am I. Are they offspring of Abraham? So am I. Are they servants of Christ? I am a better one—I am talking like a madman—with far greater labors, far more imprisonments, with countless beatings, and often near death. Five times I received at the hands of the Jews the forty lashes less one. Three times I was beaten with rods. Once I was stoned. Three times I was shipwrecked; a night and a day I was adrift at sea; on frequent journeys, in danger from rivers, danger from robbers, danger from my own people, danger from Gentiles, danger in the city, danger in the wilderness, danger at sea, danger from false brothers; in toil and hardship, through many a sleepless night, in hunger and thirst, often without food, in cold and exposure. And, apart from other things, there is the daily pressure on me of my anxiety for all the churches. Who is weak, and I am not weak? Who is made to fall, and I am not indignant?
If I must boast, I will boast of the things that show my weakness. The God and Father of the Lord Jesus, he who is blessed forever, knows that I am not lying. (ESV)
Psalm 17:6-9
I have called upon thee, O God, for thou shalt hear me: / incline thine ear to me, and hearken unto my words.
Show thy marvellous loving-kindness, thou that art the Saviour of them that put their trust in thee, / from such as resist thy right hand.
Keep me as the apple of an eye; / hide me under the shadow of thy wings,
From the ungodly that trouble me, / even mine enemies that compass me round about to take away my soul.
Luke 8:4–15
And when a great crowd was gathering and people from town after town came to [Jesus], he said in a parable, "A sower went out to sow his seed. And as he sowed, some fell along the path and was trampled underfoot, and the birds of the air devoured it. And some fell on the rock, and as it grew up, it withered away, because it had no moisture. And some fell among thorns, and the thorns grew up with it and choked it. And some fell into good soil and grew and yielded a hundredfold." As he said these things, he called out, "He who has ears to hear, let him hear."
And when his disciples asked him what this parable meant, he said, "To you it has been given to know the secrets of the kingdom of God, but for others they are in parables, so that 'seeing they may not see, and hearing they may not understand.' Now the parable is this: The seed is the word of God. The ones along the path are those who have heard; then the devil comes and takes away the word from their hearts, so that they may not believe and be saved. And the ones on the rock are those who, when they hear the word, receive it with joy. But these have no root; they believe for a while, and in time of testing fall away. And as for what fell among the thorns, they are those who hear, but as they go on their way they are choked by the cares and riches and pleasures of life, and their fruit does not mature. As for that in the good soil, they are those who, hearing the word, hold it fast in an honest and good heart, and bear fruit with patience. (ESV)
Resources:
Bishop's sermon for Sexagesima (see below)
Morning Prayer & Evening Prayer Readings:
Artwork: Vincent van Gogh, The Sower, (1888), Kröller-Müller Museum, Otterlo.
Scripture quotations are from the ESV® Bible (The Holy Bible, English Standard Version®), copyright © 2001 by Crossway, a publishing ministry of Good News Publishers. Used by permission. All rights reserved.