The Sixteenth Sunday after Trinity
The Sixteenth Sunday after Trinity
September 30, 2017

Chris Dow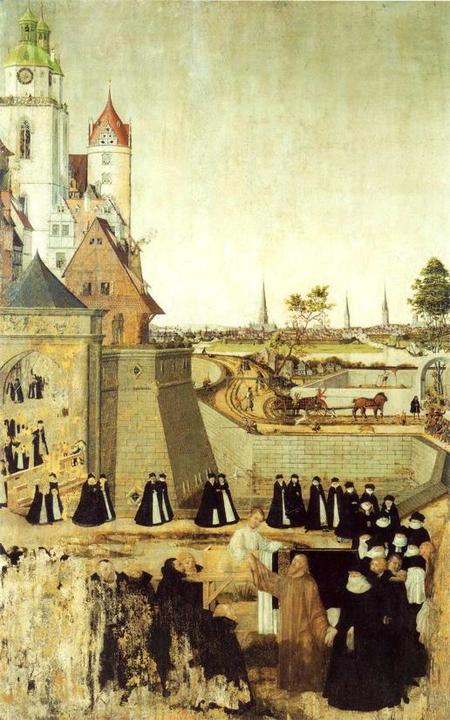 The collect and reading - as well as the Bishop's sermon, video and other resources - for the Sixteenth Sunday after Trinity (1 October A.D. 2017).
The Collect
O LORD, we beseech thee, let thy continual pity cleanse and defend thy Church; and, because it cannot continue in safety without thy succour, preserve it evermore by thy help and goodness; through Jesus Christ our Lord. Amen.
Epistle - Ephesians 3:13-20
So I ask you not to lose heart over what I am suffering for you, which is your glory.
For this reason I bow my knees before the Father, from whom every family in heaven and on earth is named, that according to the riches of his glory he may grant you to be strengthened with power through his Spirit in your inner being, so that Christ may dwell in your hearts through faith—that you, being rooted and grounded in love, may have strength to comprehend with all the saints what is the breadth and length and height and depth, and to know the love of Christ that surpasses knowledge, that you may be filled with all the fullness of God.
Now to him who is able to do far more abundantly than all that we ask or think, according to the power at work within us, to him be glory in the church and in Christ Jesus throughout all generations, forever and ever. Amen. (ESV)
Psalm 146:7-10
The LORD looseth men out of prison: / the LORD giveth sight to the blind.
The LORD raiseth up them that are fallen: / the LORD loveth the righteous.
The LORD careth for the strangers; he upholdeth the fatherless and widow: / as for the way of the ungodly, he turneth it upside down. Alleluia! Alleluia!
The LORD thy God, O Sion, shall be King for evermore, / and throughout all generations. Alleluia!
Gospel - Luke 7:11-17
Soon afterward [Jesus] went to a town called Nain, and his disciples and a great crowd went with him. As he drew near to the gate of the town, behold, a man who had died was being carried out, the only son of his mother, and she was a widow, and a considerable crowd from the town was with her. And when the Lord saw her, he had compassion on her and said to her, "Do not weep." Then he came up and touched the bier, and the bearers stood still. And he said, "Young man, I say to you, arise." And the dead man sat up and began to speak, and Jesus gave him to his mother. Fear seized them all, and they glorified God, saying, "A great prophet has arisen among us!" and "God has visited his people!" And this report about him spread through the whole of Judea and all the surrounding country. (ESV)
Resources:
Morning Prayer & Evening Prayer Readings
Artwork: Lucas Cranach the Younger, Resurrection of the Widow's son at Nain, c. 1569. Altar Panel, Stadtkirche, Wittenberg.
Scripture quotations are from the ESV® Bible (The Holy Bible, English Standard Version®), copyright © 2001 by Crossway, a publishing ministry of Good News Publishers. Used by permission. All rights reserved.
Available Files to Download
To download, right-click the file and select "Save link as".