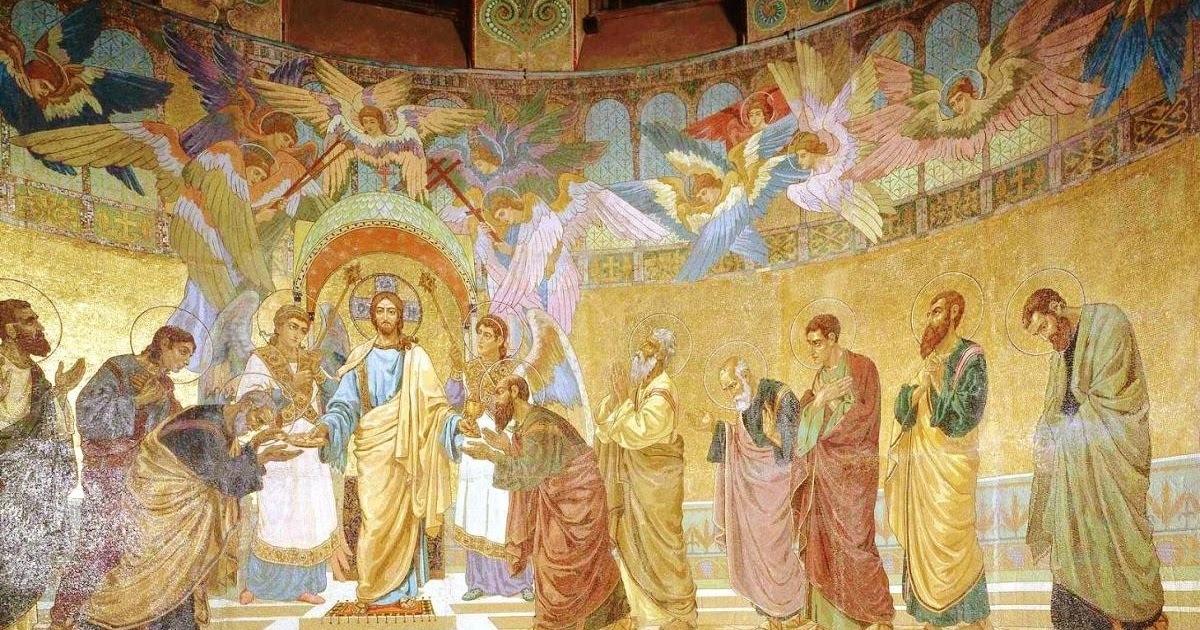 The collect and readings, as well as the Bishop's sermon and other resources, for the Third Sunday after Easter, 22 April A.D. 2018.
The Collect
Almighty God, who showest to them that be in error the light of thy truth, to the intent that they may return into the way of righteousness: Grant unto all them that are admitted into the fellowship of Christ's religion, that they may forsake those things that are contrary to their profession, and follow all such things as are agreeable to the same; through our Lord Jesus Christ. Amen. (BCP, p. 193)
Easter Anthems
To be said at Morning Prayer instead of the Venite. The anthems may also be used at the Holy Communion (e.g. as an introduction to the service).
Christ our passover is sacrificed for us: therefore let us keep the feast;
Not with the old leaven, nor with the leaven of malice and wickedness; / but with the unleavened bread of sincerity and truth. (1 Corinthians 5:7)
Christ being raised from the dead dieth no more; / death hath no more dominion over him.
For in that he died, he died unto sin once: but in that he liveth, he liveth unto God.
Likewise reckon ye also yourselves to be dead indeed unto sin, / but alive unto God, through Jesus Christ our Lord. (Romans 6:9)
Christ is risen from the dead, / and become the first-fruits of them that slept.
For since by man came death, / by man came also the resurrection of the dead.
For as in Adam all die, / even so in Christ shall all be made alive. (1 Corinthians 15:20)
Glory be to the Father, and to the Son, / and to the Holy Ghost;
As it was in the beginning, is now, and ever shall be, / world without end. Amen.
1 Peter 2:11-17
Beloved, I urge you as sojourners and exiles to abstain from the passions of the flesh, which wage war against your soul. Keep your conduct among the Gentiles honorable, so that when they speak against you as evildoers, they may see your good deeds and glorify God on the day of visitation.
Be subject for the Lord's sake to every human institution, whether it be to the emperor as supreme, or to governors as sent by him to punish those who do evil and to praise those who do good. For this is the will of God, that by doing good you should put to silence the ignorance of foolish people. Live as people who are free, not using your freedom as a cover-up for evil, but living as servants of God. Honor everyone. Love the brotherhood. Fear God. Honor the emperor. (ESV)
Psalm 66:7-8
O praise our God, ye peoples, / and make the voice of his praise to be heard;
Who holdeth our soul in life, / and suffereth not our feet to slip.
John 16:16-22
[Jesus said to his disciples,] "A little while, and you will see me no longer; and again a little while, and you will see me." So some of his disciples said to one another, "What is this that he says to us, 'A little while, and you will not see me, and again a little while, and you will see me'; and, 'because I am going to the Father'?" So they were saying, "What does he mean by 'a little while'? We do not know what he is talking about." Jesus knew that they wanted to ask him, so he said to them, "Is this what you are asking yourselves, what I meant by saying, 'A little while and you will not see me, and again a little while and you will see me'? Truly, truly, I say to you, you will weep and lament, but the world will rejoice. You will be sorrowful, but your sorrow will turn into joy. When a woman is giving birth, she has sorrow because her hour has come, but when she has delivered the baby, she no longer remembers the anguish, for joy that a human being has been born into the world. So also you have sorrow now, but I will see you again, and your hearts will rejoice, and no one will take your joy from you. (ESV)
Resources:
Daily Office readings:
Artwork: Nikolai Kharlamov, The Holy Eucharist, 1890s, Khram Spasa na Krovi (Church of the Saviour on the Spilt Blood), St. Petersburg.