The Third Sunday in Advent
The Third Sunday in Advent
December 16, 2017

Chris Dow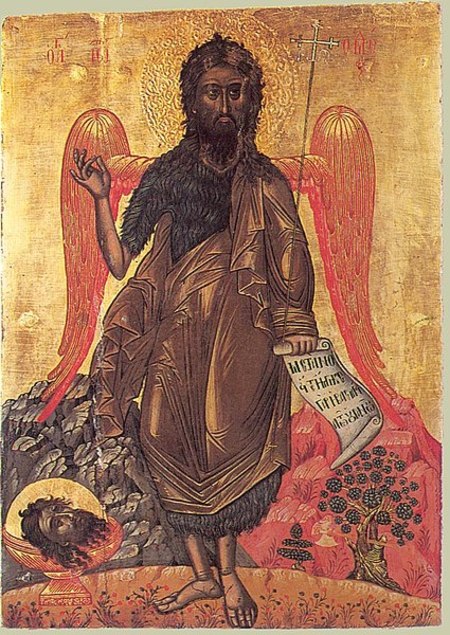 The collects and readings - as well as the Bishop's sermon, video and other resources - for the Third Sunday in Advent (17 December A.D. 2017).
The Collect for Advent III
O LORD Jesu Christ, who at thy first coming didst send thy messenger to prepare thy way before thee: Grant that the ministers and stewards of thy mysteries may likewise so prepare and make ready thy way, by turning the hearts of the disobedient to the wisdom of the just, that at thy second coming to judge the world we may be found an acceptable people in thy sight; who livest and reignest with the Father and the Holy Spirit, ever one God, world without end. Amen.
The Collect for Advent I
Almighty God, give us grace that we may cast away the works of darkness, and put upon us the armour of light, now in the time of this mortal life, in which thy Son Jesus Christ came to visit us in great humility; that in the last day, when he shall come again in his glorious Majesty, to judge both the quick and the dead, we may rise to the life immortal; through him who liveth and reigneth with thee and the Holy Spirit, now and ever. Amen.
1 Corinthians 4:1–5
This is how one should regard us, as servants of Christ and stewards of the mysteries of God. Moreover, it is required of stewards that they be found faithful. But with me it is a very small thing that I should be judged by you or by any human court. In fact, I do not even judge myself. For I am not aware of anything against myself, but I am not thereby acquitted. It is the Lord who judges me. Therefore do not pronounce judgment before the time, before the Lord comes, who will bring to light the things now hidden in darkness and will disclose the purposes of the heart. Then each one will receive his commendation from God. (ESV)
Psalm 80:1-3
Hear, O thou Shepherd of Israel, thou that leadest Joseph like a flock; / show thyself also, thou that sittest upon the cherubim.
Before Ephraim, Benjamin, and Manasseh, / stir up thy strength, and come and help us. Alleluia! Alleluia!
Turn us again, O God; / show the light of thy countenance, and we shall be whole. Alleluia!
Matthew 11:2–10
Now when John heard in prison about the deeds of the Christ, he sent word by his disciples and said to him, "Are you the one who is to come, or shall we look for another?" And Jesus answered them, "Go and tell John what you hear and see: the blind receive their sight and the lame walk, lepers are cleansed and the deaf hear, and the dead are raised up, and the poor have good news preached to them. And blessed is the one who is not offended by me."
As they went away, Jesus began to speak to the crowds concerning John: "What did you go out into the wilderness to see? A reed shaken by the wind? What then did you go out to see? A man dressed in soft clothing? Behold, those who wear soft clothing are in kings' houses. What then did you go out to see? A prophet? Yes, I tell you, and more than a prophet. This is he of whom it is written, "'Behold, I send my messenger before your face, who will prepare your way before you.' (ESV)
Resources:
Morning Prayer & Evening Prayer Readings:
Artwork: St. John the Baptist - Angel of the Desert. Source.
Scripture quotations are from the ESV® Bible (The Holy Bible, English Standard Version®), copyright © 2001 by Crossway, a publishing ministry of Good News Publishers. Used by permission. All rights reserved.
Available Files to Download
To download, right-click the file and select "Save link as".